Astronomy Calendar — Upcoming Events
Check out the dates and times for astronomical events like equinoxes, solstices, meteor showers, eclipses, supermoons, and more.
Astronomical Events in 2021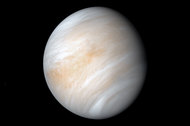 Venus shines brightly as the "evening star," appearing at its farthest distance from the Sun.
Astronomical Events in 2022
Note: All dates are UTC, unless otherwise stated.